The Artlogic Young and Emerging Gallery Initiative, launched earlier this year, supports the newest and brightest galleries in their next stages of growth with 1-1 support and a year's free subscription to our platform. Our latest collaboration for the initiative is with Cromwell Place, a membership organisation providing first-of-its-kind exhibition, working, and event space for arts professionals in London. Cromwell Place's new Emerging Members tier will support new galleries with a reduced membership and offer Artlogic services. Spearheading this new tier is Elizabeth Dellert, Membership & Business Development Director at Cromwell Place.
Having most recently served as UK Director of the Affordable Art Fairs since 2019, Elizabeth's career has touched on many aspects of the art world. She has managed a West End gallery, helped launch the art, antiques and design fair Masterpiece London, set up and run her own art PR consultancy, and was the lead on Frieze Masters art fair. We caught up with Elizabeth to understand more about their new Emerging Members tier and what she hopes to see at Cromwell Place in the future.
How did the Emerging Members tier come about, and how will it support galleries?
Following two+ years of a punishing pandemic, the additional complexities Brexit has contributed to moving works of art across borders and the increasing rents around the key international arts hub that is London, we realised that a lot of the younger businesses – many of whom emerged right around the same time as these issues arose – not only needed support to help them achieve their business goals but also the flexibility our model here at Cromwell Place provides in order to realise ambitious and innovative projects. The Emerging Membership tier allows businesses five years or younger to access our full suite of services, including technical support, art shipping and storage and our marketing and promotional power at a more accessible price point in those key first years of business development. This tier adds a new perspective to our existing range of UK and international members, and we hope that between our new Emerging Members and the more established arts businesses members, knowledge sharing, and cross-collaboration will be of greater benefit to all who call our buildings home.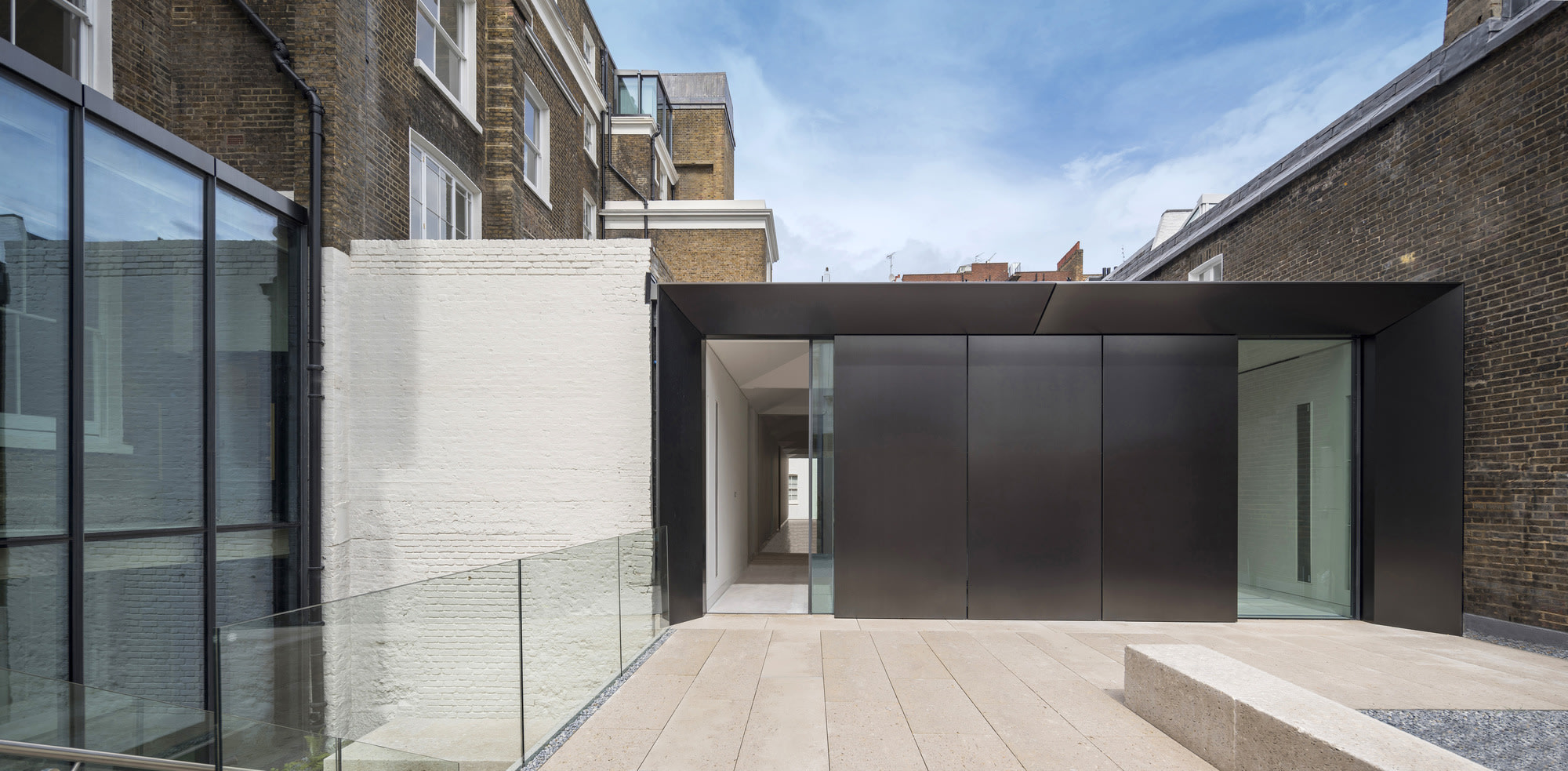 It's an exciting time for the selected galleries! Can you tell us a little bit about some of the new members?
We are all excited to help our Emerging Members grow and develop into fully-fledged and successful businesses. We're thrilled by the range of specialisms represented across our first cohort of Emerging Members – from the Korean Ceramics of Lloyd Choi to the focus on art and technology as exemplified by Kovet.art, and the beautiful 18th Century Japanese Woodblock prints of Anastasia von Siebold Fine Art. This class of Emerging Members also brings a range of geographies and artistic practices to the building, from Africa, the Caribbean, Colombia, Singapore, Southeast Asia, Sweden and beyond. There's a fabulous array of ambitious exhibitions planned, and I'm confident these will lead to new connections and collaborations, helping the galleries themselves evolve, but also the landscape of our wider membership.
"There truly is never a dull moment at Cromwell Place, and it's getting more exciting by the day!"
Galleries now recognise the need for a strong online presence to connect with collectors in the hybrid market. Is this where you see these new galleries benefitting from the collaboration with Artlogic?
Whilst there is no comparison to seeing works of art in person, there is no denying that you absolutely need a strong digital presence to run any business these days. With the international nature of our world and the restrictions the pandemic has placed on freedom of travel, that fact is even more true for businesses in the art world. The opportunity for up to three Emerging Members to benefit from an entire year of Artlogic support in these crucial start-up years is such a valuable complement to the support we will provide them on-site. Through Artlogic's support, we hope all of our Emerging Members will gain a strong and lasting digital footprint, which matches their ambitious exhibition programmes in scope and reach.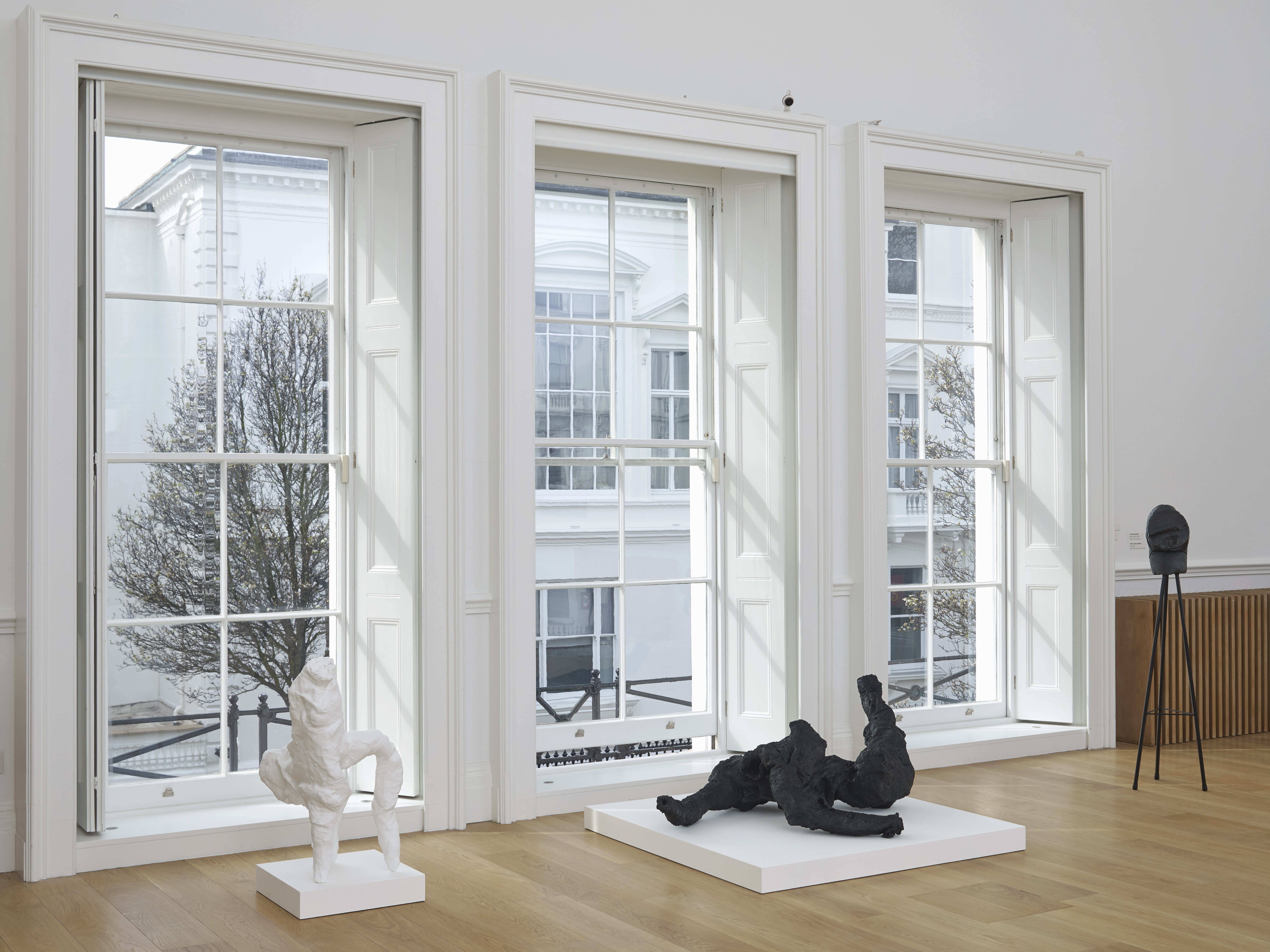 Cromwell Place provides a wide range of facilities; what are you most looking forward to seeing these new members take advantage of?
We have world-class exhibition services on-site at Cromwell Place – from art storage to high-end exhibition installation provided by our tech team. I'm most excited for the new tranche of Emerging Members to use these support services to their fullest capacity – taking advantage of our on-site registrar, our TA account and Customs Warehouse and our full team of techs – along with the 50% discount on gallery hire – to stage exhibitions across our 15 gallery spaces.
"We are so excited about London Gallery Weekend – for the entire week surrounding it, we have a full house."
You have such a wide variety of members, and the building offers

so much flexibility; what's been the most exciting thing you've seen members exhibit?

It depends on the Member! We have such an international melting pot here at Cromwell Place, and all are working on such interesting projects. Whether it's Superblue masterminding their recent multisensory exhibition A.A. Murakami's 'Silent Fall', from their permanent Cromwell Place offices, to our Honorary Members being able to realise ambitious short-term exhibitions – the Royal Society of Sculptors recently held their annual Gilbert Bayes Sculpture Award in our newly refurbished Lavery Studio at the same time as Art Et Al staged their first-ever exhibition showcasing the results of cross-collaboration between artists of different neurodiverse abilities from Australia to the United Kingdom. Not to mention the range of other Exhibiting Members we have, who present museum-quality exhibitions of works across an astonishing range of time periods, mediums and specialities. We had Oliver Hoare Ltd showcasing three golden spider silks in their exhibition 'The Natural World' during Frieze last year, which was mind-blowing, and Alex Prager's latest body of elaborately staged photographs at Lehmann Maupin in January was especially joyful.



Are there any particular programmes from members coming up that you are looking forward to the most?
We have such a wealth of programming coming up in the building throughout the rest of 2022, and it's hard to pinpoint one specific thing I'm looking forward to. Various moments will see a number of our Members come together under our roof to create some excellent and unique programming – we have a full building of exhibitions as part of London Gallery Weekend in early May; we will host a Middle Eastern Art moment in June; in July we kick off an exciting partnership with London Art Week and the Philharmonia Orchestra before we head into a range of artist residencies in August – including Lehmann Maupin and Tiwani Contemporary. We will then head into the packed autumn schedule with a full building again during London Design Festival in September and Frieze in October! In October, the National Portrait Gallery will return to exhibit in our Pavillion Gallery with the 2022 Taylor Wessing Photographic Portrait Prize, and we'll have a range of galleries showcasing their best works as part of Asian Art in London in late October/early November.
This doesn't even touch upon the range of talks, performances, professional development, and music events we'll be running regularly to complement our exhibition programming moments across the year. There truly is never a dull moment at Cromwell Place, and it's getting more exciting by the day!
You mentioned a packed schedule for London Gallery Weekend. Can you share any details on what's planned for the weekend?
We are so excited about London Gallery Weekend – for the entire week surrounding it, we have a full house. This includes our more established members such as Lehmann Maupin, Circle Art Gallery and ammann // projects presenting a range of exhibitions, alongside some of our new Emerging Members.
Black Box Projects will present a series of works by photographer Joanne Dugan, which were inspired and created throughout the pandemic in New York City; Casa AmaCord will stage their first-ever London exhibition across two galleries spaces, featuring 15 contemporary Colombian artists, some showing for the first time in the UK; Berntson Bhattacharjee's 'The Red Room' will explore the colour red as explored by four emerging UK-based artists, and DADA Gallery's show 'Fluidity' examines themes of gender expression and queerness through the lens of photographers and painters living in Africa and the West. One of our new Emerging Members, Peruke Projects, will curate a group exhibition with AI Gallery featuring three diasporic Southeast Asian multi-disciplinary artists, reflecting upon experiences of displacement and otherness.
In terms of specifics, we always encourage our Members to curate their own extended programming as part of their exhibitions and over London Gallery Weekend, a number of them will host performances, panel talks and on-site sketching for families with children. It will be a very busy weekend, and we're looking forward to welcoming everyone!
Finally, if galleries are looking to become a member of Cromwell place, what should they do?
We encourage Membership applications from across the breadth of the art world – from galleries wishing to exhibit, advisors wishing to take office space, collectors wanting to connect across our social spaces and institutions wishing to extend their programmes into our stunning gallery spaces. The first port of call is to look at our website (cromwellplace.com) and to reach out to our Membership team at membership@cromwellplace.com, who can talk you through which membership options work best and arrange site tours throughout our buildings.
---
About Cromwell Place
Cromwell Place is a membership organisation providing first-of-its-kind exhibition, working and event space for arts professionals. Designed in 1858 by Sir Charles James Freake, Cromwell Place is comprised of five Grade II listed townhouses, located in the heart of South Kensington's Museum district. Following an extensive refurbishment, the organisation offers a year-round programme of exhibitions across 15 gallery spaces, along with Member benefits including viewing rooms, workspaces, meeting rooms, art storage, Customs Warehouse and a Club Room. With creativity and collaboration at its core, Cromwell Place is home to some of the world's most exciting galleries, collectors, dealers and advisors, with specialities ranging from Antiquities and Old Masters through to the Emerging and Contemporary. Cromwell Place also offers Honorary Membership to not-for-profit art organisations. Open to the public from Wednesday through Saturday, 10 am – 6 pm, and 10 am -4 pm on Sundays. Tuesdays are reserved for invitation-only visits. www.cromwellplace.com
Join our newsletter
In order to respond to your enquiry, we will process the personal data you have supplied in accordance with our privacy policy. You can unsubscribe or change your preferences at any time by clicking the link in any emails.