We caught up with Phil Penman about how he came to photography, his relationship with New York, and his advice for photographers and studios looking to build a new website.

Amidst telling us his exciting upcoming projects and revealing some top tips for online sales, Penman most importantly reminds us that "The best part of all of this is I'm doing what I love!"
"The best part of all of this is I'm doing what I love!"
Tell us a little about your background and how you came to be a photographer.
I'm originally from Dorset in the UK, I began my photographic journey in the darkroom at the age of 15.
In 2000 I moved to Los Angeles to work for a celebrity news agency. My life revolved around a constantly packed suitcase flying off all over the world every week. I did this for about five years before going freelance. My day-to-day work was either riding a bicycle chasing the rich and famous around the streets of Manhattan, or doing deep cover investigative work tracking down killers in the rain forests of Brazil. Life was certainly not boring.
In 2001 I covered the World Trade Center attacks in New York. The work was seen around the world and led to me having great friendships with many of the people I photographed that day. The work is now part of the permanent archive at the 9/11 Museum.
Around 2010 I decided to utilise my time on the streets to capture the weird and wonderful characters of New York City. In 2015 I had my first show at the Leica Gallery in New York. Then, in 2019, I released my debut street photography book, which went to number one on Amazon and has been featured at MOMA and Fotograiska in New York.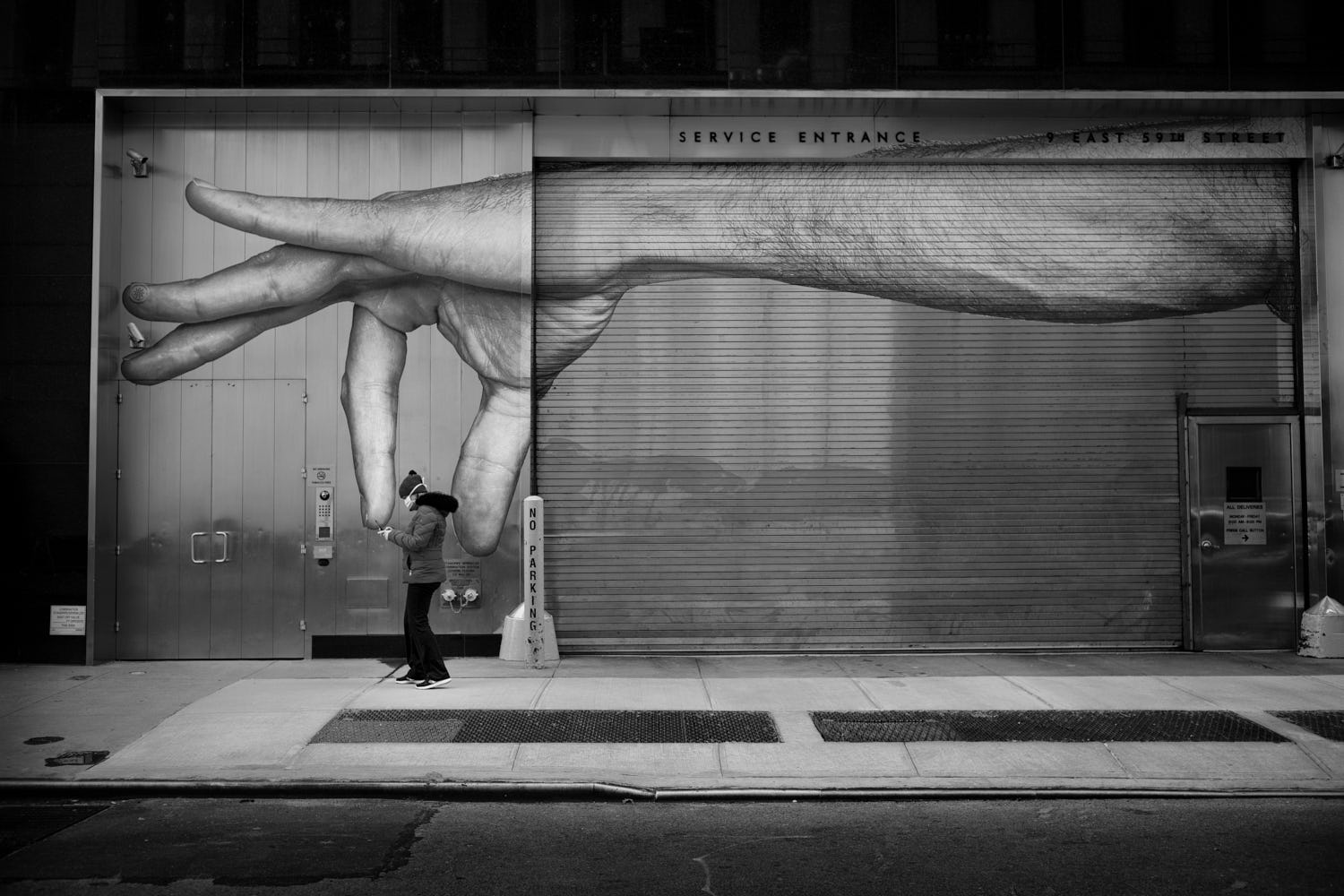 Why did you choose New York as the place you wanted to set up your studio?
The city grabbed me at first sight as a teenager back in 1994. You could be whoever you wanted to be and nobody cared, it was great! I then spent the next six years trying to get back there. The LA-based celebrity agency I was working for asked me to set up their NY office and even paid my rent for the first year. By 2001 I was photographing the likes of Christopher Reeve and Bill Gates for them in the city I love. It remains to be my home and constant muse for my work.
"The site also picked up over 20,000 new unique users with the mailing list growing by utilising the data capture features of the viewing rooms."
What role does Artlogic play within the running of your studio, and how has it helped you?
I've always been obsessed with design and websites. After a horrific bike accident left me with a broken hip and being bedridden, I used the time to do a complete brand redesign. This is when I discovered Artlogic!
The one thing I was looking for was a quick process of someone clicking on an image and being able to buy it straight away without having to go all over the site. After I set my new Artlogic template website live, my bounce rate went down from 50-60 percent to as low as 15 percent, and the site picked up over 20,000 new unique users. I have also been able to grow my mailing list by utilising the data capture feature on my Online Viewing Rooms.
Artlogic also means that I no longer have to worry about people doing bank transfers or PayPal. Everything goes through the site. I even have jobs that pay me deposits via the site as well. Artlogic really did change my business overnight.
What is one tip you could give to studios thinking of building their new website?
Keep it simple. Think about who you are trying to attract. Having all the bells and whistles is nice, but if people get confused and leave the site, it serves you no purpose.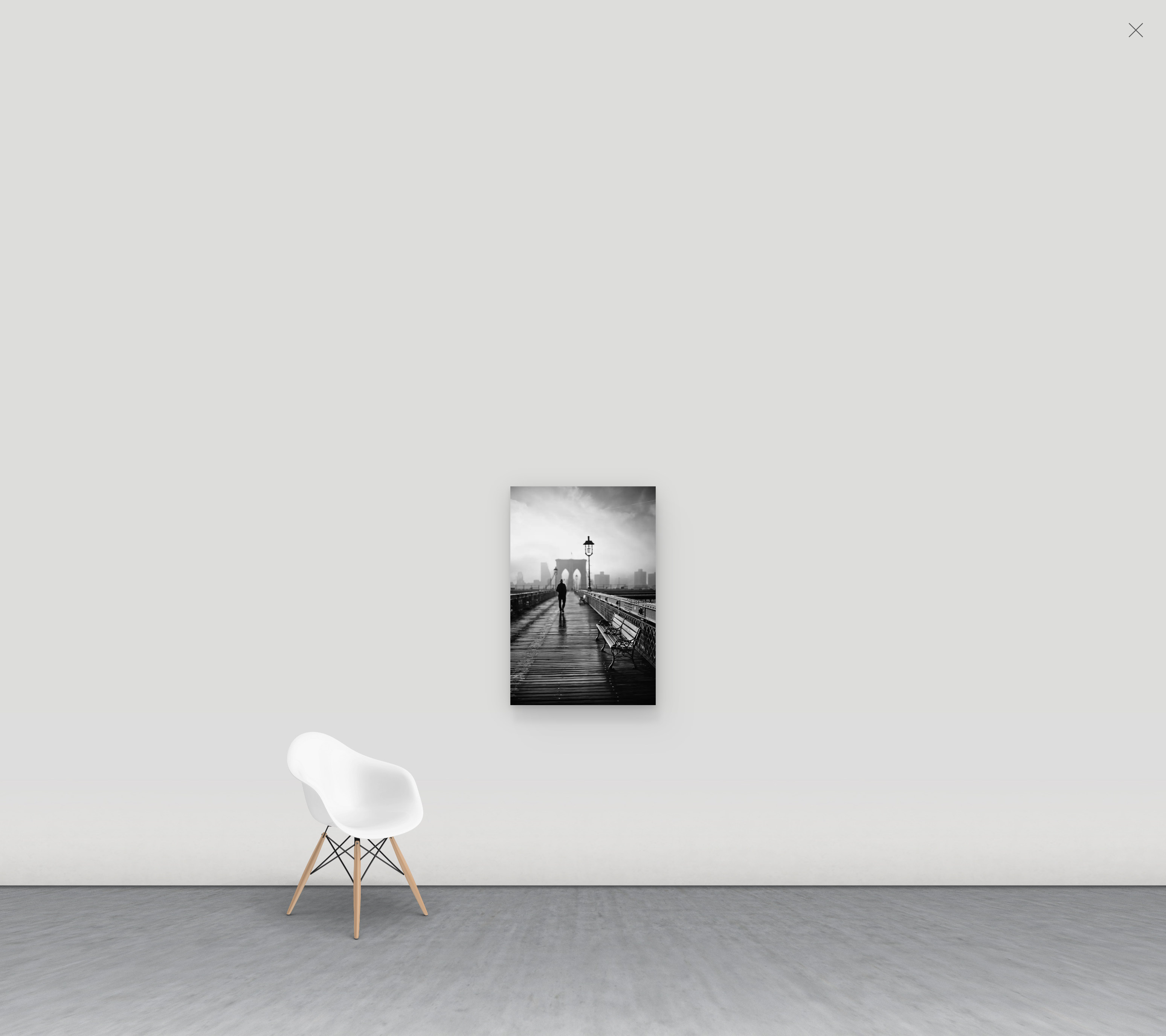 You've incorporated 'View on a Wall' into your website. As a tool, how important has it been to you to help you connect with collectors or help sales on your online store?
Art is a very personal thing. People want to be able to see how the dimensions of the print will measure up in their home. I also think it's very important to keep up with all the new technologies and ways in which to help the buying journey. Remaining relevant to your audience and aware of what the user wants is of utmost importance. And (as far as I can see) View on a Wall is what the buyer wants in order to make an informed purchas e.
Your online store is great and full of so many beautiful works. What are some of the key things that have worked well for you?
Just the simple ease of clicking on a picture and seeing an option to buy or enquire about a print changed everything. I also sell the book, boxsets and my teaching classes on the online store, as well as allowing clients to pay me for jobs.
What exciting things in your upcoming projects should we look out for?
It's been a busy time! I've been here, there and everywhere in Europe with Berlin Photo and Paris Photo. As well as Norway for an upcoming Christmas campaign with print company Whitewall (who showed my work at Berlin Photo).

The next stop is Rome, where I'm teaching a Leica Akademie workshop, and then off to New York to teach another. For 2023 I have 10 workshops planned all over the world, as well as upcoming exhibitions. The best part of all of this is: I'm doing what I love!

Create something beautiful online
If, like Phil Penman, you're eager to grow your studio or gallery with a website specifically designed for the art world, take a look at our templates and get started with zero setup fees on a monthly plan.
Join our newsletter
In order to respond to your enquiry, we will process the personal data you have supplied in accordance with our privacy policy. You can unsubscribe or change your preferences at any time by clicking the link in any emails.