Published January 8th, 2020
To celebrate the launch of the Artlogic + Artsy Integration, we asked Dustyn Kim, Artsy's Chief Revenue Officer, about how this collaboration can help galleries and her thoughts on how the global Covid-19 pandemic may forever change the experience of buying art online.
Visit the Artlogic + Artsy Integration page
---
Tell us about how this first-of-its-kind collaboration can benefit galleries.
"The Artsy and Artlogic collaboration saves galleries time and creates an opportunity for them to increase sales through Artsy's marketplace. By providing a more streamlined process for sharing artworks to the marketplace, we're making it easier for galleries to engage with Artsy's audience of 2 million international collectors and art lovers, and spend their time focusing on driving sales and growing their business."
Why did you feel like it was a good time to embark on this project?
"We were guided by our gallery partners, who were asking for easier and faster ways to upload their works to Artsy. We were also guided by our Artsy collectors, who are always looking for more artworks. We knew this integration would make it much easier for galleries to list available artworks on Artsy and give collectors increased access to those artworks. With this added exposure, galleries will increase their likelihood of reaching new collectors and making sales."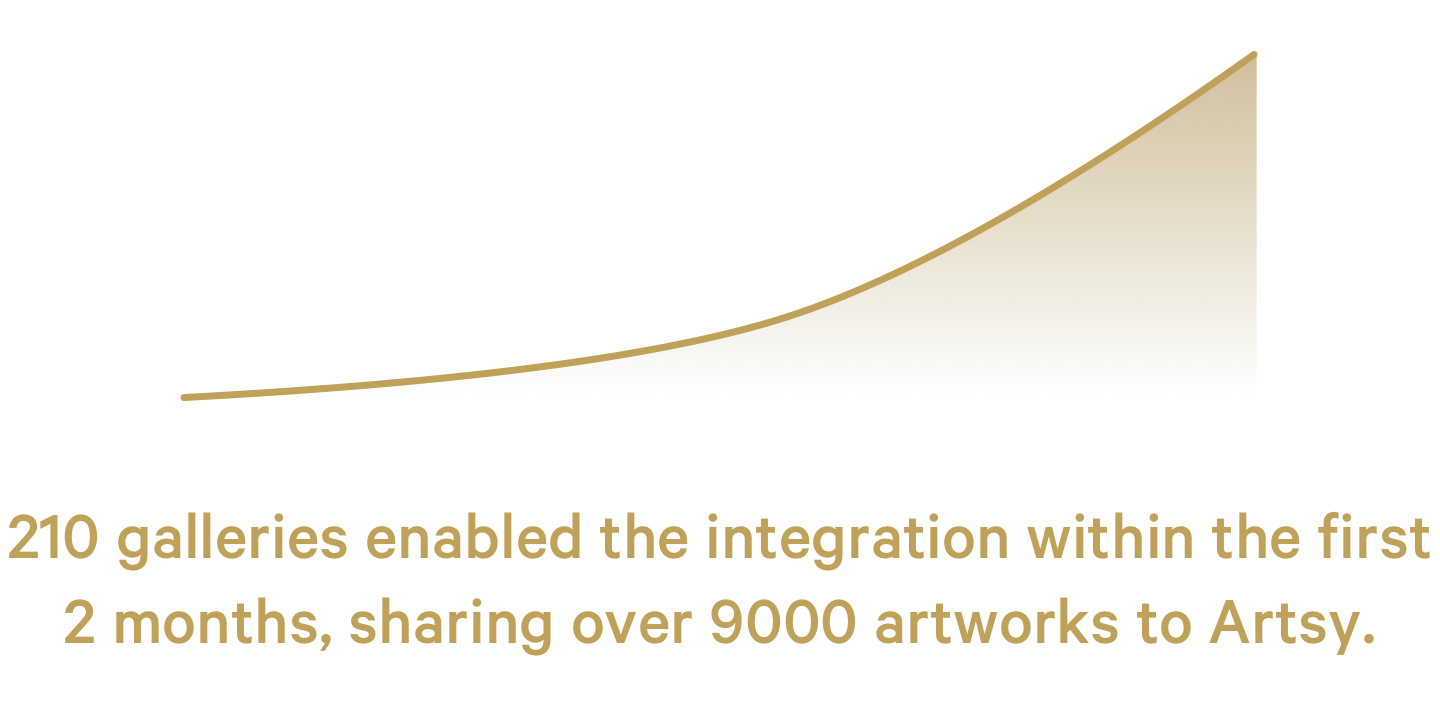 What was the most exciting part of developing the integration?
"The most exciting part has been getting such wonderful feedback from our shared gallery partners and seeing them utilize the integration. This has been one of the most rapidly adopted tools we've launched in the last few years and galleries have given us feedback that they're able to share more artworks on Artsy than they have previously."
Security is a major concern for many galleries. How did you and the team factor this into the development of integration?
"In building the integration, we made sure that galleries would have full control over what information is shared between the two systems. No information is shared unless the gallery chooses to do so, and once an artwork is migrated to Artsy, galleries have the opportunity to review all information before it is listed for sale on the marketplace."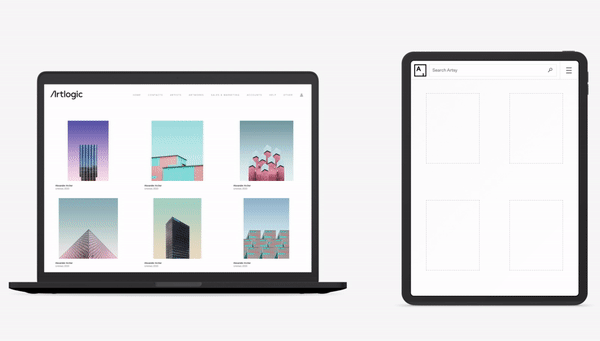 The global pandemic has forced galleries to move online—how do you think the experience of buying art online during this time will have forever altered the art-buying experience? Or do you think things will return to 'normal' when galleries and fairs can fully reopen without restrictions?
"The global pandemic has absolutely accelerated the rate at which art is being bought and sold online, and once industries have made the shift from analog to digital it holds. Collectors have more money and less time than previous generations. Buying art online on Artsy gives them the ability to browse and purchase quickly and safely from anywhere in the world. The art world is such an event-based market that I do expect in-person events like fairs to continue to play an important role in driving the market. However, online art sales will continue to trend upward as both new art buyers, and existing collectors continue to engage online."
---
About Dustyn Kim, Artsy's Chief Revenue Officer
As Chief Revenue Officer, Dustyn Kim oversees Artsy's Marketplace Partners business which encompasses galleries, art fairs, auction houses and institutions. She is responsible for developing strategies to grow the marketplace, formulating operating plans and budgets, and leading teams across sales, partner relations, marketing, and operations. Prior to Artsy, Dustyn held several leadership positions at content and technology organizations.
---
Join our newsletter
In order to respond to your enquiry, we will process the personal data you have supplied in accordance with our privacy policy. You can unsubscribe or change your preferences at any time by clicking the link in any emails.